We're Back in Orlando, Florida in 2019

Back by popular demand, RPA's 30th Annual Conference & Showcase will take place at the Caribe Royale in sunny Orlando, Florida from February 25 – 27, 2019. Registration will open in Fall 2018 but make sure to add to your calendar today!


---
Waxed Bags Vs. Glassine Bags - What's the Difference?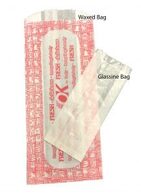 Restaurants, bakeries, and concession stands have several options when it comes to grease-resistant packaging. Most choose glassine or waxed bags because they offer a superior grease barrier and keep foods fresher for longer periods of time. Read more.
---
Recycled White Survey Results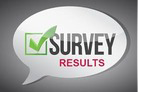 Survey after survey shows that the 21st century consumer prefers paper bags over plastic, and recycled paper bags over virgin fiber paper bags. See the survey results on preferences in recycled papers and stock bag sizes. Read more.
---
2018 Wholesale Distribution Sales & Technology Survey Report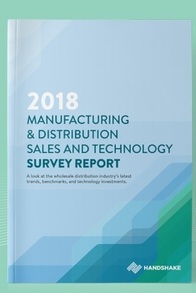 The survey went out to hundreds of wholesalers, distributors, and manufacturers around the world to gain a deeper understanding of how the industry is changing in the wake of new challenges, disruptive technologies, and shifting customer expectations. This year's report also includes fascinating data on the topic of B2B eCommerce adoption, with benchmark statistics, reasons why suppliers are struggling to get buyers to place orders online, and the impact of mobile buying on customer adoption. Download report.
---

Wisconsin Converting, Inc. Announces 100% Ink Coverage Printing

Wisconsin Converting, Inc. (WCI) recently announced the immediate availability of 100% ink coverage printing, enabling customers to order custom patterns, bag colors, and logos to be printed onto WCI's line of recyclable paper merchandise bags. Read more.


---
In Memorium: Lee Hirschey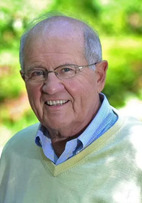 Lee Hirschey died peacefully on Thursday, May 24, 2018 in Sarasota, Florida. His career started in Philadelphia, PA working for Container Corporation of America as a shift supervisor in their folding carton division. Soon after, he returned to the family business, Climax Manufacturing Company in Castorland, NY. Lee held various positions including Shift Supervisor, Purchasing Manager and Manufacturing Manager. Lee was promoted to President and in 1971 became CEO. For over 48 years Lee and his brother, Urban Hirschey, ran Climax Manufacturing. Read more.
---
RPA Value Partners Save Your Company Money

YRC Freight is committed to providing members with a competitive shipping option for inbound and outbound shipments ranging from 150-7500 lbs. Members typically save between 5-15% over what they currently pay with their incumbent carrier or logistics provider. Want to find out more? Click here or contact Beth Hiltabidle for more details.

Hertz Rental Cars is the ideal car rental program for small and mid-sized businesses. With one of the largest networks of rent a car locations, you can expect the same great service at the airport and in your neighborhood. RPA members can now save up to 25% in car rental fees! Learn more.
---
So, What's New With You?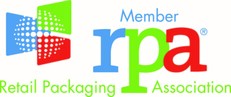 We'd like to know what's new with you and your company. Do you have any organizational changes? Have you changed your address? Introduced a new product? Just send your information to RPA at info@retailpackaging.org. Also, add us to your press release list!
---
Follow us on Social Media!
---