An Announcement on the RPA 2021: Power of Packaging Conference & Showcase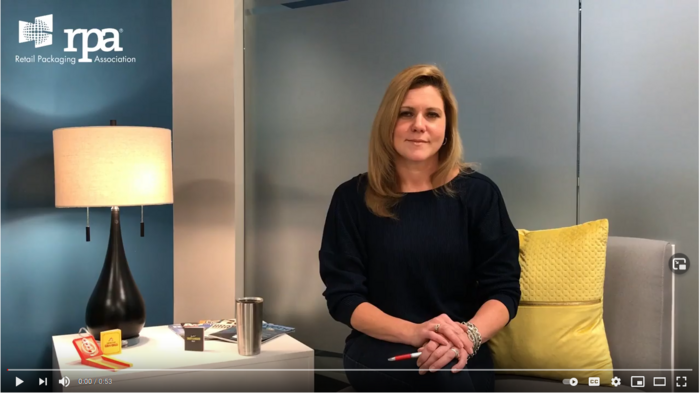 Please watch the video above to learn about a changing format for RPA's 2021 Annual Conference. The conference will now take place on Thursday, April 29, 2021, through Zoom. RPA has reformatted the conference to a online program, added supplier breakout rooms, and created plenty of opportunities for members to network with fellow distributors and manufacturers. RPA Executive Director, Molly Alton Mullins, highlights what's in store.
---
Show Off Your Product Packaging
---



RPA announces the launch of its Instashow, a product video showcase where we highlight new and innovative packaging products submitted by members. Check out episode one featuring RPA member Hubco Inc. and their rustic burlap bags.

Want us to show off your product packaging? Message us on Instagram or email marketing@retailpackaging.org for your FREE product spotlight!
---
Have News to Share? Send it to RPA!
---
Whether it is a new hire, a company acquisition, or a new product, we want to hear about it! To submit member news or an article for inclusion in the RPA: The Power of Packaging newsletter, please email marketing@retailpackaging.org.
---
Industry News
---
COVID-19 and Packaging Design: One Year Later
As we shake off 2020 and recalibrate for the future, I'd like to take a moment to share some thoughts about what we've learned. No doubt it was a difficult year, and the impacts on the design and packaging business were significant. Read More
---
Member News
---
Mr. Michael Coursey of Nashville Wraps Passes Away
Mr. Michael Emmett Coursey passed away on February 21, 2021, at the age of 76.

Michael resided in Savannah, Tennessee, where he worked for Nashville Wraps. Mark was one of the original employees, traveling the country for trade shows. He held several positions within the company over the years and loved them all. Mike was immensely proud of his part in the growth of Nashville Wraps.

The RPA sends its condolences to Michael's family and all who worked with him at Nashville Wraps. You can read Michael's obituary here.
---
---
---
4th Quarter Industry Trends
---
Produced in partnership with Calvello Research, the Industry Trends Report provides a quarterly snapshot of RPA member sales activity, new orders, market trends, and business forecasts, as compiles from RPA member input on a simple, quick, completely confidential online survey. To access this exclusive member survey, click here.
To learn more, contact lead researcher Joe Calvello at jcalvello@calvello-research.com.
---
Don't Miss Out on the Conversation
---
Keep the Discussion Going by Engaging With RPA on Social Media
Follow RPA on Instagram!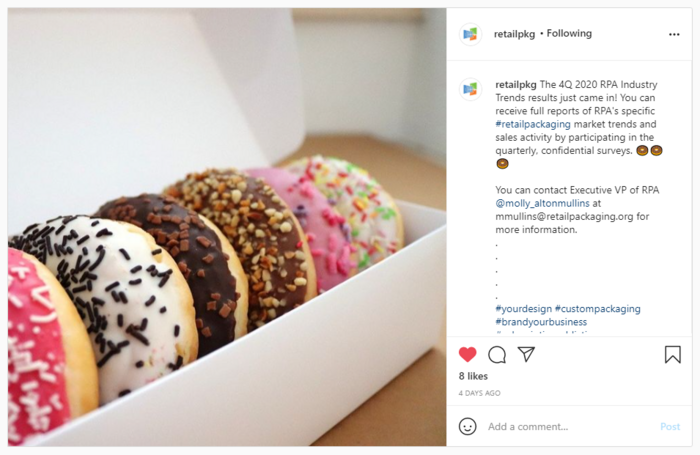 ---
RPA has moved. Please send all mail to:
180 Admiral Cochrane Drive, Suite 370
Annapolis, MD 21401