Complete Story

02/13/2018
Bob Downing Passes Away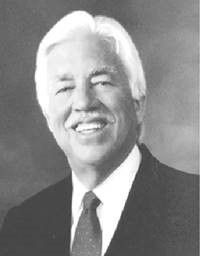 Robert "Bob" T. Downing passed away at the age of 77 on Friday, Feb. 2, 2018 on Hilton Head Island, SC where he resided. A well-known and respected individual in the retail packaging industry for many years, Bob continued to broker in the retail packaging industry well into retirement. RPA would like to extend its sincerest condolences to the Downing family and you can read more on Bob's full life here.
A Tribute from Communi-Pak:
As many of you know by now, Bob Downing passed away on Hilton Head Island, SC where he resided at the age of 77 on February 2, 2018. A man who always had a smile on his face and a wonderful sense of humor. Bob made this industry his career for most of his life and founded Communi-Pak Inc. in 1983. He was a passionate retail packaging guy and held a deep love for his relationships (with the veterans and new salespeople). He never missed an RPMA or RPA trade show as he didn't want to miss out seeing everyone (whom were like an extended family and life long friends).

We remember him telling us how in the "old days", you'd have to physically take artwork to customers for approval via the car. He truly disliked the age of computers as personal communication was limited with e-mail. He wanted to physically see his friends/customers for a good laugh and a little business.

Bob was a devoted husband, father, brother, uncle and grandpa - "Pop Pop". He loved his 3 sisters deeply. Bob loved his 3 beautiful grandchildren. Julia Robison attends Washington State in DC and plans to become a lawyer. Jack Robison (a junior) is still attending Pace Academy in Atlanta. Morgan Downing (13 in Middle School) spent a lot of time with her Pop Pop being that she lived here so close to him. They would argue about politics and Morgan could really make him laugh with the same quick sarcastic humor she inherited.

He enjoyed his morning "real" paper and coffee, taking power walks, bringing us the mail to the office (one of his greatest joys) and then he had to run out because it was Friday and getting close enough to 5:00 so he could enjoy dinner and cocktails out with friends here. Ted and I believe he had on his bucket list to meet every single person at every bar around town that were locals or tourists and get to know them. We believe he can check that off! He kept a rolodex of each person he would meet and write down the details about them. He was a people person for sure! He loved to bring people together and that was seen by many in this industry.

Bob tried many things to help the community. He made donations to organizations he believed in: Police and Fire Department, delivered food to less fortunate through Meals On Wheels and he enjoyed transporting the elderly to doctor appointments and run errands.

When starting Communi Pak Inc, he had a vision and believed in it. He kept the business going from 1983 to currently. Ted and Tammy Downing are proud to continue the legacy he built by keeping the name Communi Pak Imports as our company to date. He was so very proud of his family, friends, business associates he met along the way and those of you that he called on a regular basis (he DID finally adapt to the iPhone)! He could hang with the best of us late into the morning hours; yet be up by 5am and ready for a morning meeting with no complaints.
Bob will be missed beyond words and we know he is in a beautiful place of rest in Heaven. We hope to continue to live out the legacy he put into motion and make him proud. We know he will remain with all of us in spirit and memories we have of him. May he rest in peace.