New RPA Member Benefit: Quarterly Industry Trends Report

The Retail Packaging Association (RPA) is pleased to announce a brand-new benefit for its members – RPA's Quarterly Trends Report. Produced in partnership with Cleveland Research Company, the Industry Trends Report provides a quarterly snapshot of RPA member sales activity, new orders, market trends and business forecasts, as compiled from RPA member input on a simple, quick, completely confidential online survey. Please note that all answers are anonymous and all information supplied is averaged, with no mention of individual or company names.
In the next week, key contacts for RPA's member companies will receive a link to complete the survey. Please complete this information as soon as you have the opportunity, and it shouldn't take more than 5 minutes of your time.

Note: You MUST complete the survey in order to receive the Industry Trends results and it must be received by Friday, October 12.
If you have any questions, please email RPA Executive Director Molly Alton Mullins at mmullins@retailpackaging.org.
---
RPA Annual Conference & Showcase: Important Housing Alert
February 25 - 27, 2019
Orlando, Florida



Please be aware that third party companies other than the Retail Packaging Association (RPA) may contact you and indicate that they are affiliated with RPA or Caribe Royale and claim to offer hotels at 'reduced' rates for the Annual Conference & Showcase. These companies are not affiliated in any way with RPA and it is highly recommended that you do not use their services. The ONLY authorized hotel reservations method for the Annual Conference & Showcase is directly through the RPA website or official RPA emails or calls from the following RPA staff:
If you have any questions or if we could be of further assistance, please feel free to contact us at any time.
---
New Stock Item from BOXit Corporation

BOXit Corporation is happy to announce the addition of Slate Gray to their in-stock TUCKit giftware and pop up apparel lines. This color has been very popular in their jewelry box line, and it is a natural addition to their folding line. This new color is stocked in their most popular giftware and apparel box sizes. Learn more.
---
Nominations Being Accepted for the RPA Lifetime Achievement Award
This award is presented annually to an RPA member who has dedicated his or her life's profession to the advancement of the retail packaging industry. The RPA Board compiles nominations received from members throughout the year and reviews accomplishments and successes to select the recipient of this award. Submit your nomination today!
---
Save Your Company Money

YRC Freight is committed to providing members with a competitive shipping option for inbound and outbound shipments ranging from 150-7,500 lbs. Members typically save between 5-15% over what they currently pay with their incumbent carrier or logistics provider. Want to find out more? Click here or contact Beth Hiltabidle for more details.
---
So, What's New With You?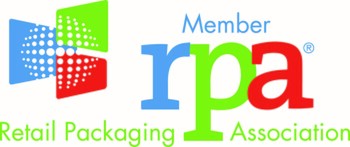 We'd like to know what's new with you and your company. Do you have any organizational changes? Have you changed your address? Introduced a new product? Just send your information to RPA at info@retailpackaging.org. Also, add us to your press release list!