Today at RPA
How is the World of Retail Packaging Changing?
Last month the Retail Packaging Association (RPA) surveyed its membership to get a pulse on industry trends and find out more about the value RPA's benefits and services provide to its membership. So what did we learn? A lot has changed in the industry due to e-commerce and consolidation, and RPA is the go-to organization for networking and the opportunity to interact with customers.
Competition is Fierce
RPA is a distributor-based association, with 53 percent of respondents to this survey categorizing themselves as distributors, with 55 percent having been in business 30 years or more. When asked the biggest concerns facing their business, almost 58 percent stated it was finding new business opportunities and 43 percent stating e-commerce is having a tremendous impact on their business.
Consolidation is King
When asked about the biggest challenges affecting the retail packaging industry, a majority mentioned "consolidation," and others noted the direct result e-commerce and direct-to-consumer sales have had on distribution. One respondent wrote, "The consolidation of the industry [affects many]. Many of the smaller to mid-size companies have been absorbed or purchased by larger companies." The loss of brick and mortar retail is also taking a toll, with one respondent stating: "Less and less retail stores...The mall stores no shoppers there! Everyone's at screen looking double click for shopping. Not good at all."
---
RPA Announces Dates and Location for the 2019 Annual Conference & Showcase
Retail Packaging Association's Board of Directors and Staff is pleased to announce the dates and location for the 2019 Annual Conference and Showcase!
Caribe Royale
Orlando, Florida
February 25 – 27, 2019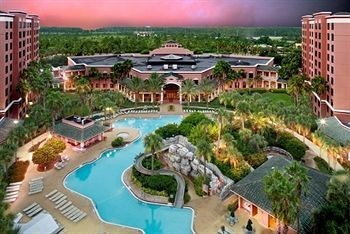 Back by popular demand, RPA's 30th Annual Conference & Showcase will take place at the Caribe Royale in sunny Orlando, Florida. Registration will open in Fall 2018 but make sure to add to your calendar today.
---
RPA's 2018 Conference: Another Successful Year!

RPA had another successful Conference & Showcase on March 5-7, 2018. The Hilton Riverside in New Orleans, LA proved to be a lively and energetic backdrop for bountiful networking and educational opportunities! More than 270 people attended from top companies in the Retail Packaging Industry and 51 booths were sold in the Showcase.
---
Renew your Company's 2018 RPA Dues Today!

Please click the EZ-Renew button below to renew your annual RPA dues and continue to receive benefits and services all year long. If you have any questions, please contact the RPA Office at 410-940-6459.



Member News
08/15/2018
BOXit Corporation is happy to announce the addition of Slate Gray to our in-stock TUCKit giftware and pop up apparel lines.  This color has been very popular in our jewelry box line, and it is a natural addition to our folding line. 
02/01/2018
Offray Ribbon Company, Inc. introduces luxurious new woven ribbon to our All Occasion line.
01/02/2018
BERWICK, PA. Berwick Offray LLC ("Berwick Offray") today filed a petition asking the United States to impose antidumping and countervailing duties on certain plastic decorative ribbons imported from the People's Republic of China.
View All News
Upcoming Events
←
August 2018
→
S
M
T
W
T
F
S
1
2
3
4
5
6
7
8
9
10
11
12
13
14

Featuring: The Four Pillars of the Sales Profession

Dayton, OH

August 14-16, 2018

15

Featuring: The Four Pillars of the Sales Profession

Dayton, OH

August 14-16, 2018

16

Featuring: The Four Pillars of the Sales Profession

Dayton, OH

August 14-16, 2018

17
18
19
20
21
22
23
24
25
26
27
28
29
30
31
November 14-15, 2018
Featuring: The Four Pillars of the Sales Profession
Dayton, OH
February 25-27, 2019
Caribe Royale
Orlando, Florida
View All Events