RPA Member Spotlights
January 2022 - RPA Value Partner
Savings4Members – Give your business a better bottom line
January 13, 2022 ,|1:00 – 2:00 pm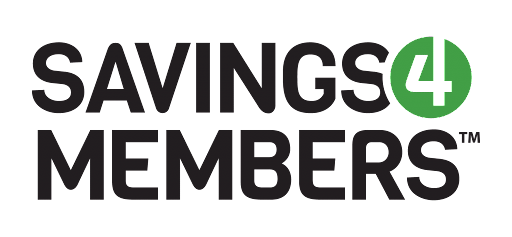 Session Description:
Join Savings4Members for an informative webinar on January 13 to learn all the ins and outs of this CLIENT member benefit. You'll find out how the Savings4Members team can give your business a direct path to a better bottom line, paying less for payroll services, uniforms, fuel, office supplies, and much more. After this webinar, you'll better understand how to take full advantage of the resources with this member benefit.
---
May 2020
Overcome Barriers and Capture Your Value-Added Savings
Presenter: Tim Underhill, hosted live on 5/12/2020
When businesses reopen, many of your customers will be focused on ways to cut ccostsand increase profits. Price is going to be their major focus. Distributors and manufacturers need to be able to show savings based on Total Cost, not just price. In this webinar will review the top four barriers itocapturing your value-added services and how to overcome them.
---
April 2020
How To Coach, Lead And Motivate Your Sales Team Through Today's Virus-Impacted World…So You Can Sell Even More
Presenter: Jim Pancero, hosted live on 4/21/2020
BThe businesshas been disrupted and is struggling to restart. How are your team members handling all of the stressors and roadblocks facing any sales rep today? This timely webinar offers you and your team ideas and solutions to help you maximize any opportunities available with your buyers.
Take Advantage of Federal Resources to Help Your Business
Presenter: Alex Ayers, hosted live on 4/2/2020
The recently passed Families First Coronavirus Response Act and the CARES Act include many provisions that will affect small businesses around the U.S. This webinar will share the new requirements on employers to offer paid sick and family leave, opportunities for federal forgivable loans, and changes to help with ccash flowas the economy moves into a temporary slowdown. There will be time for questions following the presentation on the new programs and requirements. Note: There were some minor audio issues in this recording but they do not detract from the information being provided.


How to Sell in Tough Times and Tough Markets
Presenter: Paul Reilly, hosted live on 4/1/2020
This tone-setting program introduces participants to the inspirational and practical message of hanging tough mentally and hanging on to profit in tough times. You fight this battle on two fronts. One, you fight it on the streets with your knowledge and skills. Two, you fight it in your mind—your thinking and your attitude.
---
March 2020
Be Focused, Not Frenzied Navigating Business Through Uncertainty
Presenter: Steve Yastrow Hosted live on 3/25/2020
How are you dealing with your business situation? Are you in the driver's seat or the passenger seat? Sit in the driver's seat, where you can navigate and steer, instead of in the passenger seat, where the route and destination are out of your hands.