Save the Date for RPA 2020!

February 26-28, 2020
Renaissance Austin
Austin, TX

Join us for a new and improved format this year, which includes more networking and product information than ever before. Registration will open in fall 2019 but save the date for the biggest event of the year for retail packaging professionals. Check out the schedule today!


---
RPA Introduces New Member Discounts With Savings4Members

RPA is excited to announce a new partnership with Savings4Members that promises greater monthly savings for participating RPA members. For over 30 years, Savings4Members has specialized in helping independent businesses save time and money by partnering with associations and member groups (like RPA). With this new partnership, RPA members now have access to over 20 discount programs! Learn more.
---
Hubschercorp's Turns 70!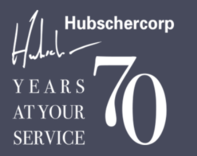 Founded in 1949, Hubschercorp has been a family-run business for over 70 years. The company has become an institution in the manufacturing and supplying of decorative ribbons, bows and innovative custom packaging. Learn more.
---
Robby Meadows of Nashville Wraps, Passes Away
Company founder Robby Meadows passed away peacefully after an extended illness on April 16, 2019. He was surrounded by a devoted family and he leaves behind an abundance of friends, employees and business associates who will miss his leadership, vision, and quick wit. Ever the entrepreneur and life-long learner, Robby began Nashville Wraps in 1976 and moved the company forward with his sharp focus upon what it meant to treat others with respect and be of service in faith and in the work of life. Read more.
---
Quarterly Industry Trends Report: Are You Participating?

Produced in partnership with D3 Advantage, RPA's Industry Trends Report provides a quarterly snapshot of RPA member sales activity, new orders, market trends and business forecasts, as compiled from RPA member input through a simple, quick, completely confidential online survey. Learn more.

Please note that all answers are anonymous, and all information supplied is averaged, with no mention of individual or company names.
If you have questions, please email RPA Executive Director Molly Alton Mullins at mmullins@retailpackaging.org.


---
Amazon Is Poised to Unleash a Long-Feared Purge of Small Suppliers
Several months ago, Amazon.com Inc. halted orders from thousands of suppliers with no explanation. Panic ensued -- until the orders quietly resumed weeks later, with Amazon suggesting the pause was part of a campaign to weed out counterfeit products. Suppliers breathed a sigh of relief. Now a larger, more permanent purge is coming that will upend the relationship between the world's largest online retailer and many of its long-time vendors. Read more.
---
So, What's New With You?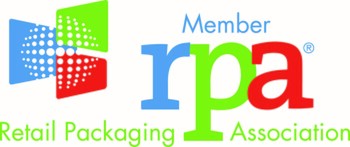 We'd like to know what's new with you and your company. Do you have any organizational changes? Have you changed your address? Introduced a new product? Just send your information to RPA at info@retailpackaging.org. Also, add us to your press release list!