Registration is Now Open



Networking is the name of the game for RPA's Annual Conference & Showcase! It offers every attendee the opportunity for valuable business interactions and increased sales. Want to see the latest products on the market? The Showcase is the place to be. Looking to meet new distributors? RPA's Speed Networking session will provide that opportunity. No matter what your goal, the Annual Conference & Showcase will provide all you are looking for and more.
---
Submit Your Nomination
RPA's Lifetime Achievement Award is presented annually to an RPA member who has dedicated his or her life's profession to the advancement of the retail packaging industry. The RPA Board compiles nominations received throughout the year and reviews accomplishments and successes to select the recipient of this award.

Know someone worthy of this accomplishment? Please submit your nomination today for RPA's 2020 Lifetime Achievement Award.
---
RPA Leadership Meets With European Packaging Delegation
Recently RPA President Mark Warmuth and Executive Director Molly Alton Mullins met with a consortium of European associations with strong ties to the packaging industry. The six associations in attendance represented more than 750 organizations throughout Europe, including SMEs, R&D centers and innovation facilitators. Read more.


---
Quarterly Industry Trends Report: Are You Participating?

Produced in partnership with D3 Advantage, RPA's Industry Trends Report provides a quarterly snapshot of RPA member sales activity, new orders, market trends and business forecasts, as compiled from RPA member input through a simple, quick, completely confidential online survey. Learn more.

Please note that all answers are anonymous, and all information supplied is averaged, with no mention of individual or company names.
If you would like to participle in this survey, please contact RPA research partner Joe Calvello at jcalvello@d3advantage.com or 440.465.2234.
---
Value Partner: Service First Processing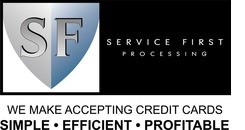 SFP is a leading payment processing provider that helps merchants navigate the constant changes in the bank card industry while keeping costs low, ensuring data security, and enhancing efficiency by making it simple to run transactions. SFP offers RPA members SFP credit card and ACH/check processing services at a special discount off its regular rates. Learn more.