Tell RPA's Leadership Your Thoughts
Please take a moment and complete RPA's 2020 Member Survey. Our goal is to learn more about the effects of COVID-19 on your business, as well as gather location preferences and interest in RPA's 2021 Annual Conference. This survey will only take a few moments of your time, and your input is invaluable to RPA's future planning.
---
Latest on the Paycheck Protection Program
On May 15th, Treasury and the Small Business Administration issued a press statement and released the PPP loan forgiveness application. Of note in the press release, it states that the "SBA will also soon issue regulations and guidance to further assist borrowers as they complete their applications, and to provide lenders with guidance on their responsibilities."
The Senate is expected to vote this week on legislation to loosen restrictions on small businesses receiving billions in federal aid from the Paycheck Protection Program. The House voted 417 to 1 last week to give small businesses financially strapped by the COVID-19 crisis more flexibility to spend forgivable loans for payrolls and expenses from the Paycheck Protection Program.
The current PPP program allows partial loan forgiveness if a company uses less than 75% of a loan for payroll, but the House bill appears to state that none of the loan would be forgiven if the 60% threshold isn't met. Differences over these matters could lead the Senate to amend the bill and send it back for further House action.
To access the PPP forgiveness application, click here.
---
RPA COVID-19 Impact & Implementation Results

In unprecedented times, asking questions, looking for why and wanting that sigh of relief and return to normalcy is something we all crave. Thanks to Industry Insights, an independent research firm in Ohio, RPA invited members to participate in an industry wide COVID-19 study to survey sentiments and policies being implemented by businesses across the U.S. More than 3,000 companies from various industries shared their opinions on how the pandemic is impacting their companies.
---
Recognize RPA Members Helping During COVID-19
| | |
| --- | --- |
| | Across America, and around the world, we are seeing stories every day about companies doing what is needed to make products and providing services that are essential in the battle against coronavirus. These are unique challenges and RPA would like to recognize our members who have stepped up to aid in the relief effort to say thank you. Please complete the COVID Honoree Form and submit a photo of this great work happening and your company logo. Members will be recognized in RPA's e-newsletter as well as in the association's social media. We are truly grateful for your support and wish your company all the best. |
---
Industry Pioneer Sam Frank Passes Away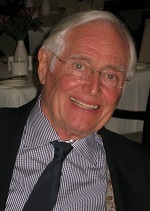 Sam Frank, 93, of Bloomfield Hills, Michigan, passed away on April 2, 2020. Sam founded Packaging Services in 1961 and owned the business until it was acquired by S. Walter Packaging in December 2017. You can access his obituary here.
---
Quarterly Industry Trends Report: Are You Participating?

Produced in partnership with D3 Advantage, RPA's Industry Trends Report provides a quarterly snapshot of RPA member sales activity, new orders, market trends and business forecasts, as compiled from RPA member input through a simple, quick, completely confidential online survey. Learn more.

Please note that all answers are anonymous, and all information supplied is averaged, with no mention of individual or company names.
If you would like to participle in this survey, please contact RPA research partner Joe Calvello at jcalvello@d3advantage.com or 440.465.2234.