09/15/2021
RPA InstaSHOW: Episode 4
Berwick Offray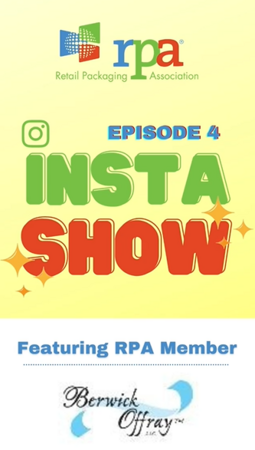 Here we are with episode 4 of the RPA InstaSHOW! Today we feature RPA member, Berwick Offray.

Introducing their two newest colors in polypropylene... hot red and marsala! These new shades not only have up-to-date environmental requirements but they've also been certified food safe.

For more information, visit the link in our bio! Want to be a part of the next show? DM us or email marketing@retailpackaging.org, see you next time!
More Info