Complete Story

02/01/2018
OFFRAY Ribbon Company, Inc. Introduces New Woven Ribbon for 2018!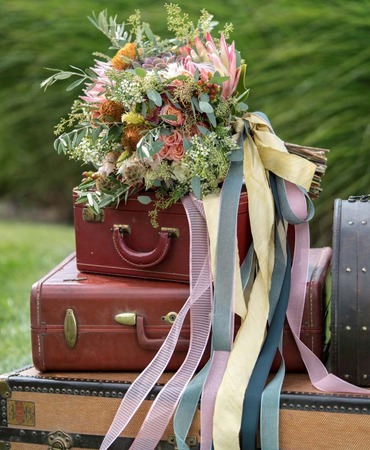 OFFRAY Ribbon Company, Inc. is a premier supplier of quality ribbons and accessories.
Offray Ribbon Company, Inc. introduces luxurious new woven ribbon to our All Occasion line. Our latest release focuses on capturing the antiquity of fine weaves of yesteryear and producing them in our best selling on trend colors for 2018. Our new Satin Grosgrain infuses the luxurious feel of our Double Face Satin with the rich texture of a Grosgrain weave. Opposites do attract, it is Truly Stunning! Our new Antonia ribbon is as beautiful as its name. Combining the look of a sheer, a delicate textured stripe, and a fine stain edge, our Antonia ribbon is extremely versatile. It's mono-filament edge makes it easy to use as well. Our new Teagan ribbon has the look of fine linen but the airiness of a sheer fabric, it is sure to become a classic. This ribbon is available in two widths which is great for Floral designers as well as sweet treat makers. Visit us at www.BerwickOffrayWholesale.com to see what all of the excitement is about!
All proudly designed, woven and finished in the USA!
Experience it for yourself:
https://video214.com/play/BX0NU0cHxCA008U7p9040g/s/dark
If you have not received a catalog or would like to see a sales rep,
please call customer service at (800) 237-9425
Product is also available for purchase at www.BerwickOffrayWholesale.com.