Complete Story

03/21/2019
How was RPA's 30th Annual Conference?
by Molly Alton Mullins, RPA Executive Director
From February 25-27, 2019, the Retail Packaging Association hosted its 30th Annual Conference & Showcase at the Caribe Royale in Orlando, FL. During three days, the best in the retail packaging industry gathered to network with one another and see the latest products on display. So how did people feel about this year's show? What were the highlights? Where can RPA improve? RPA's Conference Survey gathered all this information and more.
Overall, Satisfaction was High
Of the respondents surveyed, almost 78 percent said their satisfaction with this year's show was "good" or "excellent." Those who responded said their interactions with vendors and distributors alike were very fruitful, but overall, they would have liked to see more vendors present. However, when asked if the show met attendees' overall expectations, 87 percent responded that the show "met" to "highly exceeded" their expectations.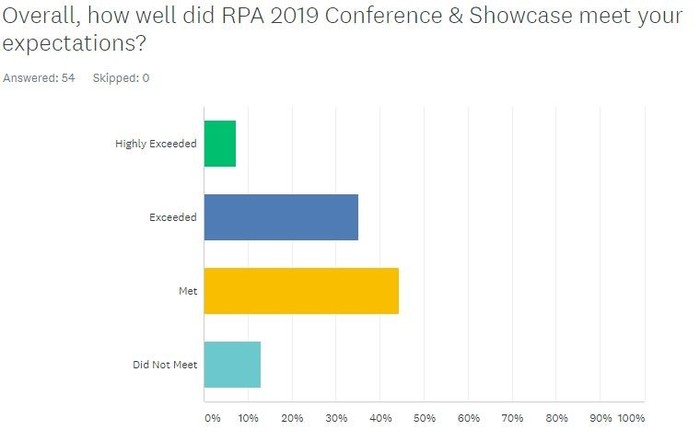 The Royale Caribe was Well Received
RPA returned to the Royale Caribe in Orlando, having previously hosted a show there in 2016. Overall, attendees liked the property with 71 percent saying it was a great venue and they would like to return. Another 23 percent said the property did a great job, but they would like to look at different venues in the future. RPA board and staff is taking this feedback into account when planning for 2020.
The Right Exhibitors Attended
While respondents stated they would like more exhibitors in the Showcase, the majority felt that those who attended where the right mix and useful for their business. A total of 76 percent rated the quality of exhibitors as "good" to "excellent," and 77 percent stated those companies exhibiting were "useful to their business." One distributor mentioned, "I chose to do business with a different supplier simply because they attended the show and my traditional supplier did not. I was easier to do my business under one roof with those in attendance."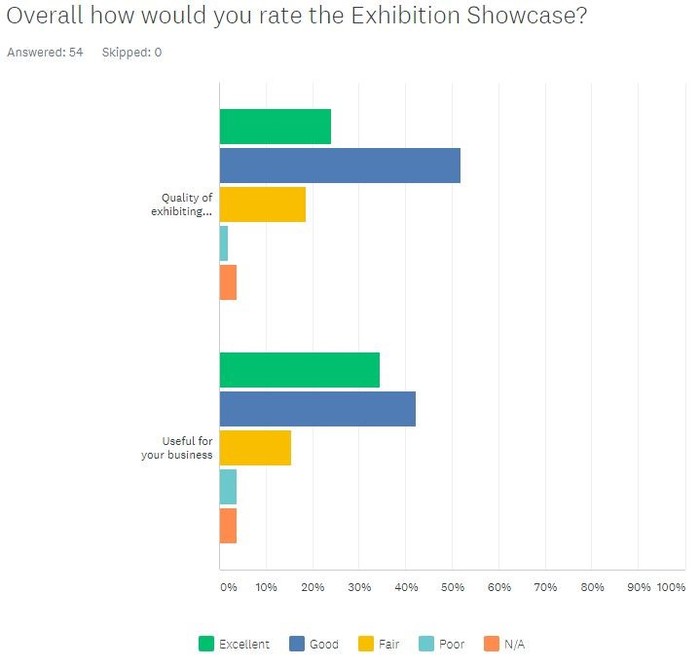 RPA Members Plan to Come Back in 2020
When asked if they planned to attend the RPA Show in 2020, 75 percent said yes, 25 percent hadn't decided, and no one responded that they did not plan to attend. One respondent commented, "We had an awesome trade show this year. Quality conversations leading to an anticipated increase in sales above 20% for 2019." Another stated, "As a supplier, I am always impressed by the RPA attendees. These are progressive companies with purpose who wish to grow their businesses, embrace new trends, and deliver consistent quality to their customers."

Looking at future locations, RPA's leadership is considering other locations in Florida, multiple cities in Texas and back in New Orleans. Look for a Save the Date soon so you can begin planning for 2020. You can read the survey results and we always welcome feedback.

Molly Alton Mullins is the Executive Director of the Retail Packaging Association. She can be reached at mmullins@retailpackaging.org or 410-940-6360.