Complete Story

11/25/2020
RPA: A Year in Review
By Molly Alton Mullins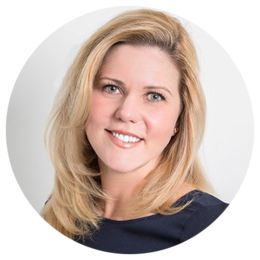 Regardless of your industry specialty, it's safe to say that 2020 has been a year unlike any other. Beginning in mid-March, every member of the Retail Packaging Association had to pivot in mid air and adjust to selling and servicing your customers in the midst of a nationwide lockdown and worldwide pandemic. While the year hasn't been easy, RPA members have adapted, coming out of 2020 ready to begin a new chapter. And the association has been here every step of the way and is looking forward to brighter skies for everyone ahead.
RPA's Annual Conference & Showcase: Back in February, unbeknownst to what lay ahead, RPA hosted a very successful Annual Conference in Austin, TX. Members met for three days of networking, education, and to see new products on the market. A few short weeks later, we all would be driven to our homes and essential offices to continue our businesses, but for a few fun-filled days, RPA members were able to come together all under one roof to accomplish what RPA has been known to do.
Looking ahead, we will bring our members together again in 2021. Right now, RPA is scheduled to be in Orlando, April 23-30. We know that much remains fluid related to travel restrictions and safety protocols, and we will be flexible and work to ensure a safe meeting experience for all. Regardless, RPA knows that face to face interaction is needed to facilitate strong relationships between our distributors and suppliers. We will provide this opportunity in 2021 and look for more information to come soon.
Communications: Providing useful information to our membership is incredibly important. As a result, RPA has a myriad of channels available to share this information with our members. Whether it's RPA's newsletter, blog, website, member emails or social feeds, our goal is to update this information for the benefit of our membership. In 2020, we provided updates on federal resources and government relief packages, we well as economic updates and trending data. Look for even more resources in 2021 and we encourage each and every RPA member to send company news and announcements.

Data and Research: Research is critically important during times like these to help RPA members plan and execute business objectives. In 2019, RPA launched its Quarterly Trends Report. Produced in partnership with Calvello Research, the Industry Trends Report provides a quarterly snapshot of RPA member sales activity, new orders, market trends, and business forecasts, as compiled from RPA member input on a simple and completely confidential online survey. Now, more than ever, RPA members are encouraged to participate in this valued member benefit to benchmark sales trends and forecasts.
Education: RPA continues to provide educational benefits to its members, namely at the Annual Conference and through webinars and other online training. In 2020, members were able to participate in sales training webinars, as well as leadership development courses and other online offerings. Online training will continue in 2021 and we ask you to submit topic ideas to the RPA educational team.
While 2020 didn't look anything like we expected it would, we did learn some valuable lessons and will build on these successes to further enhance the association and its value to its membership. As always, I welcome your comments at mmullins@retailpackaging.org and thank you for your partnership and support.
Molly Alton Mullins has been the Executive Director of the Retail Packaging Association since 2016 and appreciates working with her valued members every day. Want to learn more about the value of the RPA membership? Learn more here.